Concert Review by Robert Milnes: Hailsham Choral Society's thrilling Samson
Three cheers for Hailsham Choral Society for presenting a Handel masterpiece in Eastbourne other than Messiah. Their performance of Samson on April 1st under their conductor Jozik Kotz was a triumph which thrilled the large and appreciative audience at All Saints Church.
Handel wrote Samson in 1741 immediately after finishing Messiah. Its first performance at Covent Garden received a rapturous reception and it became the most popular of Handel's Oratorios during his lifetime. After hearing this performance it is easy to understand why, because Samson contains some of his most dramatic and expressive music.
The choir gave their all to the wonderful variety of choruses, from the wild celebration of the Philistines to the intense grief of the Israelites, with an impressive range of dynamics, clarity of diction and excellent tone.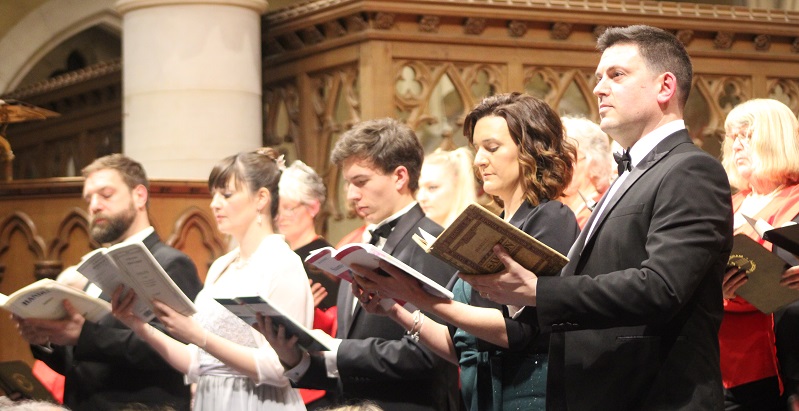 In the title role the young tenor Ben Hancox-Lachman was simply superb, singing with a musicality and confidence far beyond his twenty one years and capturing all the dramatic aspects of the role.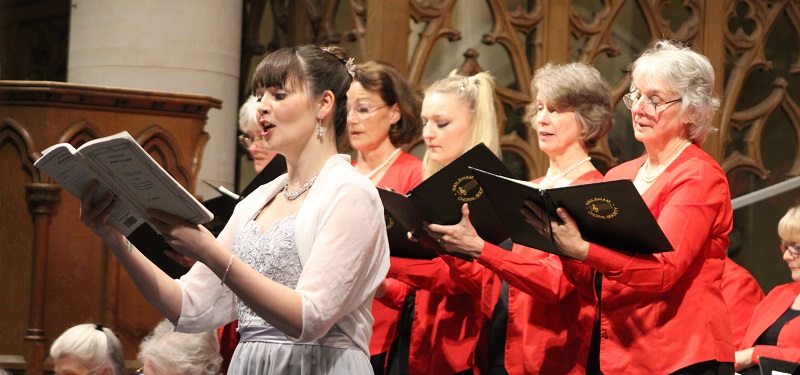 Soprano Helen Bailey brought the house down with a breathtaking rendition of the showpiece aria "Let the bright seraphim", ably assisted by the brilliant trumpet playing of Andrew Baxter.
Alto Rebecca Hughes showed again why she is in such demand as a soloist with her beautiful performance as Samson's friend Micah.
Baritone Jim Clements sang with great style and feeling as Samson's father Manoah and Bass Andrew Tipple was a commanding presence as the Philistine giant Harapha.
Smaller roles were well taken by members of the choir, two of whom also stepped out to play flute and recorder in the Dead March in Act three.
Handel left a rich legacy of great music for choral and solo singers, most of it now rarely heard, so it would be wonderful if the great success of Hailsham Choral Society's Samson could lead to more of his masterpieces being performed locally. The enthusiastic response of Saturday's audience gives me hope that Eastbourne is ready to explore Handel.