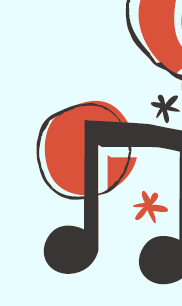 Hailsham Choral is looking for a new Musical Director
We require an experienced and enthusiastic Musical Director to start in January 2020.
Please see here for more details.
Closing date for applications is 22nd September 2019.
Robin Gregory reviews our Spring concert
All Saints Church set alight by Haydn's Creation

"But the most important comments came from the audience, as they clapped until their hands ached, and sometimes beyond. This was music-making of the highest order, and if Haydn was hovering above he would have been well satisfied. A huge work, a fine performance throughout, a welcoming church, appreciative listeners. What more could one ask for?"
Our Next Concert: Saturday 29th June 2019
Our annual summer concert will take place on Saturday 29th June in Hailsham's Civic Centre, starting at 7.30pm.
A wide-ranging programme includes a performance of Stanford's Evening Canticles in A, favourite opera choruses by Verdi, Mozart and Puccini, folk song arrangements, songs from musicals...and a medieval drinking song.
Saturday 29th June 2019
7.30pm
Civic Community Hall
Vicarage Road
Hailsham
Conductor
Jozik Kotz
Adults £12.00
Under-18s £6.00
Tickets
Camera Centre, Hailsham
and on the door
About us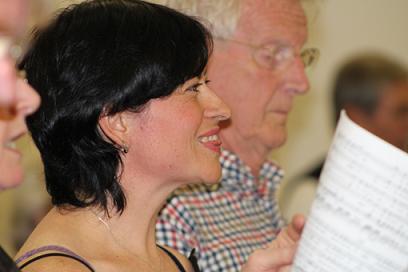 We are a choir of about 60 singers based in Hailsham, East Sussex.
You can find references to a choral group in Hailsham from the early 1930s, but it faded from view during the war - they probably had even more troubles recruiting tenors and basses then! The present Society was founded in 1961, so we are now in our 59th year and still going from strength to strength.
We perform at least four main concerts during the year, with programmes featuring anything from Bach (Christmas Oratorio, St. John Passion) to Beatles, Rossini (Petite Messe Solennelle) to Gershwin, Rutter (Requiem, Magnificat, carols) to Rogers and Hart.
We're a sociable lot too, music workshops, coffee mornings, quizzes, even the odd pint of beer or glass of wine (or two)!
If you're looking for a fast way to increase your circle of friends, as well as an opportunity to sing hugely enjoyable music go to the 'Join Us' page.
Contact us
For membership enquiries, or if you are interested in becoming a Friend, please see here.
For any other enquiries, please email our Secretary.
Milly Clark
Flat 3
22 Granville Road
Eastbourne
BN20 7HA
Telephone : 01323 737432
Mobile: 07751 935011

If you want to read our Data Protection policy, it is available here.
Thank You
We would like to acknowledge the generous support of Hailsham Town Council who have assisted us with a Grant.



This website is maintained by Simon Marsden. Please get in touch if you have any problems with the site.