Society Profiles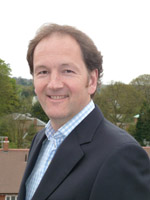 Jozik Kotz
Musical Director
Jozik was born in Oxford. After reading music at the University of York he won a postgraduate scholarship to the Guildhall School of Music and Drama, where he was a finalist in the Kathleen Ferrier, Royal Overseas League and Richard Tauber competitions and winner of the South East Arts competition, which led to his debut at Wigmore Hall.
As a conductor and animateur Jozik has devised and implemented projects for a variety of arts organisations including Making Music, Welsh National Opera, Glyndebourne, the Royal Opera, ENO Baylis and the De La Warr Pavilion. He is a national choral trainer for Youth Music and vocal project co-ordinator for East Sussex Music service. He was appointed musical director of the East Sussex Community Choir in 2004 and Hailsham Choral Society in 2005.
As a singer Jozik has performed roles for ENO, Royal Opera, Glyndebourne, Opera Factory, Garsington and Grange Park. In Europe he has sung in Paris, Vienna, Zurich, Madrid, Antwerp, Aix en Provence and Lisbon. He has sung at the Proms, and with the BBC Symphony, London Philharmonic, Philharmonia and English Chamber orchestras. CD recordings include three for Hyperion records, the premiere of Turnage's The Silver Tassie for Deutsche Gramophonon and the Paray Mass with the Royal Scottish National Orchestra, which was nominated for a Grammy award.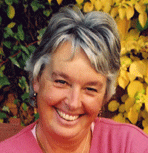 Barbara Edwards
Chorus Director
Throughout Barbara's life, music has been a hobby in any shape or form – madrigal groups at school and college, choral singing and pantomime. She learned to play the piano and violin whilst at school and has since learned to play the clarinet. Barbara joined the Hailsham Choral Society at the tender age of 23. For ten years she was also a member of 'Hamelsham Singers' – a prestigious octet. She formed her own octet called 'Prospect Singers' and at school, she combined her work as a PE and Business Studies teacher with playing in the school orchestra, directing school productions and was voice coach for the soloists.
Barbara has sung with the Eastbourne Symphony Orchestra and Choir, and under Kenneth Pont and Sir David Willcocks with the Mayfield Festival Choir. She was choir mistress and organist at Dallington Church for 10 years and she is currently one of the organists at Hailsham Methodist Church. Barbara was appointed Assistant Musical Director of Hailsham Choral Society in 1996, and took up the baton full-time in 1999, going back to Assistant in 2001.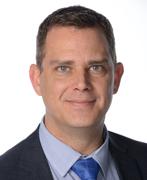 Colin Hughes
Rehearsal &
Concert Accompanist
Colin trained at Trinity College of Music, London, where he studied Violin and Piano. He has played in venues such as The Royal Albert Hall, The Festival Hall, Queen Elizabeth Hall and Glyndebourne. Whilst living in North London he held positions as Choirmaster and Organist at a number of churches, well as playing in orchestras and chamber groups, giving solo recitals and drumming for a rock band.
Colin relocated from London to Eastbourne to take up the post of Director of Music at Bede's Prep School. Since then, he has become well known locally as an accompanist and performer, and we are delighted that since 2012 he has been Hailsham Choral Society's regular rehearsal and concert accompanist.