Society Profiles
Rosie Howarth: Musical Director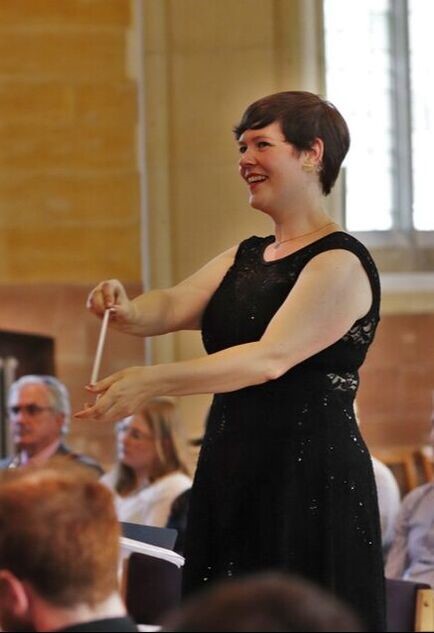 Rosie Howarth
Musical Director
Rosie Howarth is a professional choral conductor and vocal coach. In 2016 she graduated from the Royal Welsh College of Music and Drama with an MA in Choral Conducting, where she received a scholarship from the Worshipful Company of Musicians. Prior to this she studied Music and German at Cardiff University and the Freie Universität, Berlin, graduating with first-class honours in 2012 and receiving the David Evans prize.
She has worked as a freelance conductor in South Wales, as Musical Director of Cor Bro Ogwr in Bridgend, Caerphilly Community Chorus, and Songbirds LGBT Choir. In 2019 she was one of the Artistic Directors of Hand in Hand Festival, the biggest national LGBT Choir Festival in the UK, and is a patron of South Wales Gay Men's Chorus.
As well as Hailsham Choral Society, Rosie is the Musical Director of Rainbow Voices and Assistant Musical Director of the English National Opera Community Chorus, as well as a choir leader for Music in Offices and VoiceWork. She is an accomplished soprano and performs regularly as a chorister and soloist.
Barbara Edwards: Chorus Director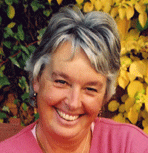 Barbara Edwards
Chorus Director
Throughout Barbara's life, music has been a hobby in any shape or form – madrigal groups at school and college, choral singing and pantomime. She learned to play the piano and violin whilst at school and has since learned to play the clarinet. Barbara joined the Hailsham Choral Society at the tender age of 23. For ten years she was also a member of 'Hamelsham Singers' – a prestigious octet. She formed her own octet called 'Prospect Singers' and at school, she combined her work as a PE and Business Studies teacher with playing in the school orchestra, directing school productions and was voice coach for the soloists.
Barbara has sung with the Eastbourne Symphony Orchestra and Choir, and under Kenneth Pont and Sir David Willcocks with the Mayfield Festival Choir. She was choir mistress and organist at Dallington Church for 10 years and she is currently one of the organists at Hailsham Methodist Church. Barbara was appointed Assistant Musical Director of Hailsham Choral Society in 1996, and took up the baton full-time in 1999, going back to Assistant in 2001.
William Hancox: Accompanist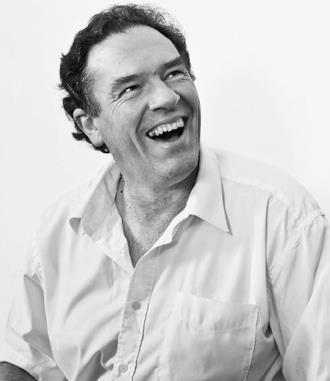 William Hancox
Accompanist
Pianist William Hancox has performed as a soloist, chamber musician and accompanist throughout the UK and internationally. He has played in many major venues, broadcast for Classic FM and the BBC and made a number of CD recordings. He has held staff pianist positions at London's Guildhall School of Music and Drama, Trinity College of Music and the Britten-Pears School in Aldeburgh.
William has performed throughout Europe, with concerts in Spain, France, Italy, the Netherlands, Germany, Switzerland and Iceland. Several trips to China have involved masterclasses, song recitals, solo recitals and concerts in the Forbidden City Concert Hall in Beijing.
He has also worked extensively as a vocal coach, both at home and abroad, with many students now pursuing successful singing careers.
William studied with the Hungarian pianist Joseph Weingarten, himself a student of Dohnanyi, Bartok and Kodaly. Another major influence was the late Martin Isepp, formerly Head of Music at Glyndebourne.
William lives in East Sussex and is active in many local musical projects.