Accessing the Members' Area of the Hailsham Choral website
The members' area of the Hailsham Choral website has a number of rehearsal aids to help with learning the music we are singing.

Click here to access the Members' Area
Access to this part of the site is password-protected and restricted to HCS members. When you try to visit this page you should see a log-in screen similar to the following: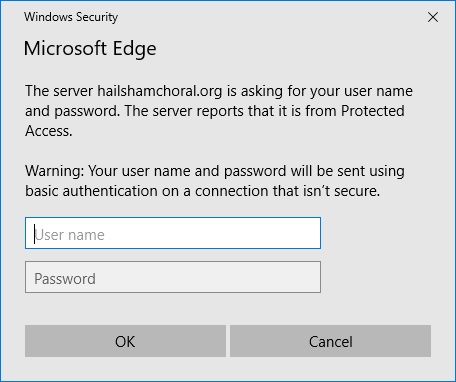 You will need to obtain login details by contacting Simon Marsden. You can either send an email or use the contact form
Note: If you have been a member of the choir for some time, please note that your old user name and password from Brian Maskell's website will no longer work. Please use the new user name and password provided.
Once logged in you should see the main page of the Members' Area, something like the following: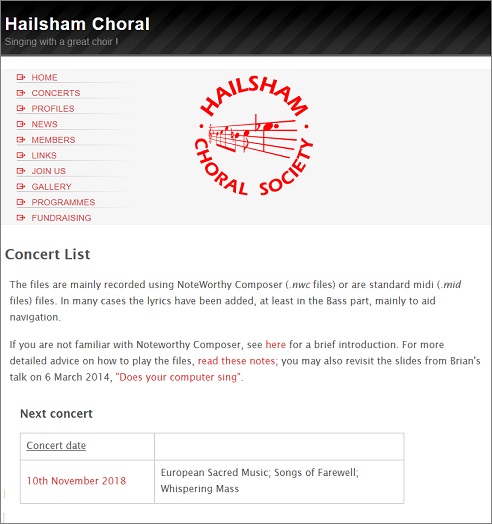 Rehearsal Aids
On the main page you will find the music arranged by concert date, e.g.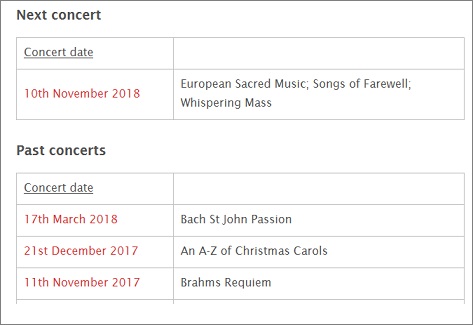 If you then follow the link for a particular concert, you will find the rehearsal aids, e.g.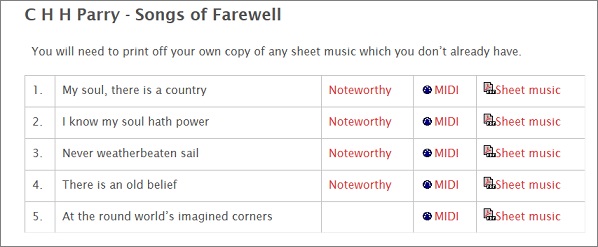 As you can see, the music may be available in several different formats, including MIDI and MP3 files as well as Noteworthy files.
Learning more
For an introduction to using Noteworthy Composer files, see Learning the notes with Noteworthy Composer.
In the members' section of the website you will also find a lot more detail on how to get the most from Noteworthy Composer. For example you can read Brian Maskell's explanation of how to use a program called MIDI-OX to boost the relative volume of a part, useful if you want to hear the Bass part clearly whilst the other parts play quietly in the background.